For those who would like to continue their regular or occasional giving to St Joseph's Parish, we now have a PayPal Link that will enable you to do so. All you need is to have your own PayPal Account.
Thank you on behalf of Fr Uche and the Parish.
** New Diocesan Paypal Account

The Archdiocese of Southwark has successfully signed up to PayPal as a registered charity. The Fundraising Team can set up each church with a dedicated PayPal donate button. We have decided to take advantage of this set up and you will now be able to access our new donation page here.
You can also click on the QR Code below if you have a smart phone: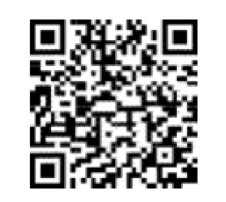 When you donate you will be given an option to add a note, so please state there what the donation is for, eg. church donation, Mass Intention, Christmas Offering etc. Please email agnesvella@rcaos.org.uk or call 07488 241753 if you have any queries. Many thanks.