This year's Christmas Fair proceeds will be going to a very poor school in a small village in Nigeria – Queen of Apostles Nursery, Primary and Secondary Technical School.  Fr Uche had the opportunity to visit the school when he was in Nigeria last January, and he was horrified to see the state of the building and the dire conditions the poor students have to endure.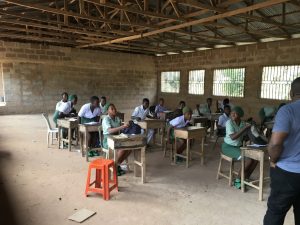 The building works necessary to turn this into a viable place of study has been estimated at around £2,500, which we hope to achieve during Advent with everybody's help.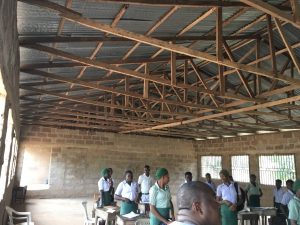 Apart from the proceeds of the Christmas Fair, we are also having  2nd collections during the four weekends of Advent to help raise this sum.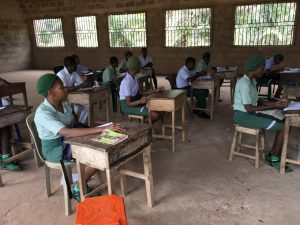 Please also consider sponsoring a child during their studies:  £25 a year for a Nursery/Primary pupil; £50 to see a student through Secondary School.
Please be generous!