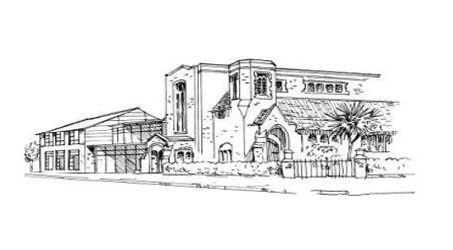 Appeal for Stewards / Cleaners
STOP PRESS!! WE ARE STILL EXTREMELY SHORT OF VOLUNTEERS, ESPECIALLY FOR THE DAILY 10 AM MASSES. PLEASE PLEASE IF YOU COULD OFFER TO HELP AT ONE MASS A WEEK, THE PARISH WOULD BE VERY GRATEFUL. OTHERWISE THE CHURCH MAY NOT BE ABLE TO OPEN !
As you may have seen online or in the latest bulletin, from Saturday 4th July Fr Uche is hoping to restart Masses at all normal times of the week, except for 7am on weekdays, and probably one of the Sunday morning Masses, to allow time for cleaning. Hopefully, families and couples will come as well as individuals, who would have been able to come to private prayer. This means that more people will be in the church, especially on Saturday evenings and on Sundays.
There will still be distancing and strict precautions, which will be made clear beforehand as well as an advance booking system.
However there is a great need for enough stewards to welcome, guide and usher parishioners in these circumstances, as well as to sanitise the areas where people will be sitting.
We are very blessed that so many parishioners volunteered for doing this for reopening for private prayer.
We now need 3 times that number to volunteer for the Masses!
If you have already given your name and your preferred Mass, very many thanks.
If not, please consider offering to do this, so that as many people as possible may return to the joys of being physically present at Mass and to receiving Our Lord in Holy Communion.
Masses will be shorter than usual, so the time a volunteer would need to be at the church is approximately one hour, possibly slightly more at weekends.
Please do not volunteer if you are under 16 or over 70, unwell, shielding someone at home or have underlying health issues yourself.
If you are not in these categories, please reply all, with your name and your preferred Mass to help at. We very much hope that you will not be needed for more than one Mass but please let us know which one / ones you could help at.
These would be:
10am on Monday, Tuesday, Wednesday, Thursday, Friday and Saturday.
6pm Mass on Saturday.
9.30am (or)* 11.30am, 5.30pm on Sundays.
*we will start with just one Sunday morning Mass, and the decision will be made depending on the number of stewards available.
Very many thanks.