The Sunday 11.30am Mass is also available live streamed from St Joseph's.
Guide-for-website-1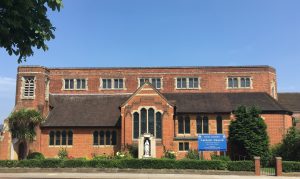 With more than 1,000 parishioners at Sunday Masses, and around 70 parish groups, St Joseph's is a vibrant and varied parish, serving Catholics of every age, interest and background.
If you're new to the parish, or just interested in Catholicism, why not come to
Sunday Mass at 9.30am, 11.30am and 5.30pm or Saturday at 6pm.
You are guaranteed a warm welcome. Then come and meet others over coffee (between the 9.30am & 11.30am Masses), and introduce yourself to Father Uche or Deacon John-Simon. Everyone is welcome.